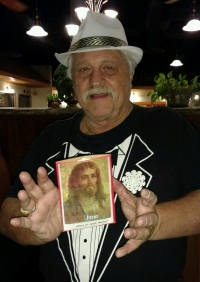 Welcome to HiltonHeadMagic.com!
---

Joseph Lawski -AKA-The Magician

* (1948)- Born & Raised Germany 12 yrs.
* (1967)- Graduated Columbus Baker High
* (1969 - 1974) - Military (US Navy)
* (1974 - 1980) Civil Service GS-9 Radars
* (1981)- Magician (San Diego)
* (1990)- Magician Hilton Head Island, SC
* (1996)- Found Bio-Father after 47 years..on hilton head island
* (2007)- Created Jesus in your Pocket..Card Effect (Bible Study)
* (2020)- Created Joseph the magician..Magic Coloring Book..
---
Online Magic
PLEASE ..click on the *ONLINE MAGIC BUTTON* on top of this page..
**Play the NUMBERS BOX TRICK..(if you like it)...and want to LEARN HOW TO DO IT..
**THE SECRET IS IN THIS BOOK..
**(VERY EASY TO LEARN)


---
Parchment Global Publishing - Seal of Excellence
---
NEW Joseph's Magic Coloring Book....
NOW available for purchase at:

The back cover can be personalized with your logo for your company. Full cover in the back $20..By email only



Please review my RED magic coloring book below..easy to learn ..great for sharing in class for youngsters.. only $20..

---
Background
Joseph Lawski, better known as Joseph the Magician has performed magical illusions on Hilton Head Island and the surrounding area since 1990.
He has worked at many of the local restaurants showing guest a variety of "MIRACLES" that astonish and entertain Kids as well as Adults.
After 20+ years performing on Hilton Head, an accident caused a broken shoulder which hindered Joseph's ability to perform his larger act, He prayed for guidance, and he received inspiration for "Jesus in your Pocket".
Using his knowledge of illusion; he created a Magical way to introduce a bible study to kids in a 10 card.. card.. effect. His latest creation.. a (Magic Coloring Book) It is a Cartoon Coloring Book for kids ..Based on Facts and Fiction about our hilton head alligators..it also has a built in magic tricks ..kids can learn and blow adults minds..

---
ADULT HUMOR JOKE BOOK
 The Magic Is In You...The Road to COMEDY MAGIC..
NOW available for purchase at:

josephmagicbooks.com.com

You can purchase my adult humor joke book..a real funny book..The MAGIC is in YOU...The Road To COMEDY MAGIC..
---


**View Jesus In Your Pocket Package, Mission Statement, & Testimonials **







----ONLY-----$12.95" with Volume Discounts Available
(Jesus in your Pocket)

"FINDING JESUS" -A Magical way to a Bible Study---utube video--


!!! JESUS IN YOUR POCKET.... (Out of Stock)
..When available.. Click below to order!


---
Restaurant Schedule
(1)...WED and Thurs. Joseph The Magician..3 -6 pm Island Links and Coral Sands pool side magic

(2)...WED..Summer Only... Kilwins ICE Cream..Shelter Cove (6 till 9 pm)
---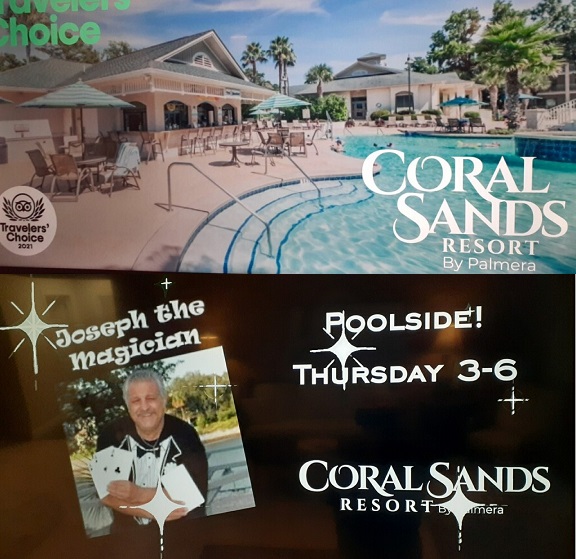 ---
OUR LOCAL BUSINESS ADVERTISERS...RECOMMENDED ON ISLAND..
NAME.....PHONE #..

1) MAGIK-GRAM...Great Gag Gift..843-540-7467

2) VACASA PROPERTIES_______.

3) $ _________________

4) $ _________________


---
Why Hire Joseph to your next Party ?? Please click below
* PLEASE READ MY REVIEWS and tell us about JOSEPH Performance..THANK YOU
***TITLE of NEW Book****
...COMMING to AMERICA.....EVERY PICTURE TELLS A STORY.....
****Check out some of Joseph's past clients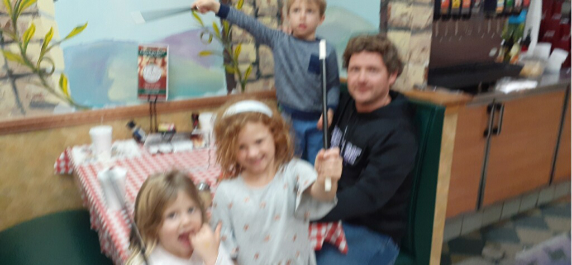 For More "MAGIC NEWS" Please Click on News Above


---